NPA Responds to Critique of Vitamin D
Martindale's is a proud member of the NPA (Natural Products Association). We were pleased to see this balanced perspective concerning a recent criticism of the value of taking supplemental Vitamin D, the sunshine vitamin. We thought you'd like to know that our NPA responded to a critique of Vitamin D.
The following is a letter to the editor of USA TODAY in response to an article published on Friday, January 24.
Regarding: Review of vitamin D studies finds little health benefit
The Natural Products Association raises concerns about a recent report that found minimal health benefits for Vitamin D supplementation and suggested ceasing vitamin research. This analysis does an unfortunate disservice to American consumers, many of whom are deficient in Vitamin D.
This review failed to disprove the benefits of taking Vitamin D, and missed the point that supplements are not intended as a cure-all. They are intended to support an individual's overall health.
In fact, the researchers do acknowledge findings of reduced hip fractures for seniors living in institutional settings who are taking Vitamin D with calcium. Despite this evidence, the reviewers still conclude that Vitamin D doesn't present a significant health benefit and that research should be stopped – a puzzling and irresponsible conclusion.
While this latest review of studies finds that healthy people may not benefit from Vitamin D, they fail to comment on people in poorer health. Other research indicates Vitamin D can be an important addition for maintaining or improving bone health and immunity, and supplementing in cases where individuals are not consuming enough Vitamin D from their diet. This report should not dissuade consumers from taking Vitamin D, and they should always discuss their dietary supplement regimen with their health care professional.
Sincerely,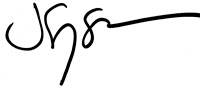 John Shaw
CEO & Executive Director
Natural Products Association
Washington, D.C.
More about vitamin D regarding Autism